Please note: There is a 20% restocking fee on collars returned for size errors.
Very important!

We do not size like other manufacturers.

We can use only a snug actual neck circumference! Please be sure to measure your pet's neck using the following instructions and order your collar according to the following size chart.
(Size ordered must correspond with neck size given.)
Measure the neck circumference by
snugly
wrapping a cloth tape measure around the neck. Please DO NOT add extra room for comfort, we will do that. We cannot use a tip of buckle to hole measurement or any measurement off of another collar!
Sizes are gauged by
ACTUAL
snug neck size, not
collar size.
Don't have a cloth tape measure? You can find them at Wal-Mart or any variety store in the craft section. Or, take a string and measure the neck circumference and then measure the string. You can also
click here for a printable one!
Remember, we make our collars from beginning to end so they do not run the size of factory made off the shelf collars. These collars are custom to your dog's neck size.
If your dog or cat is tiny or of a delicate build, please let us know you would like to downsize the collar to 3/8" width. Anything wider will be too bulky and heavy!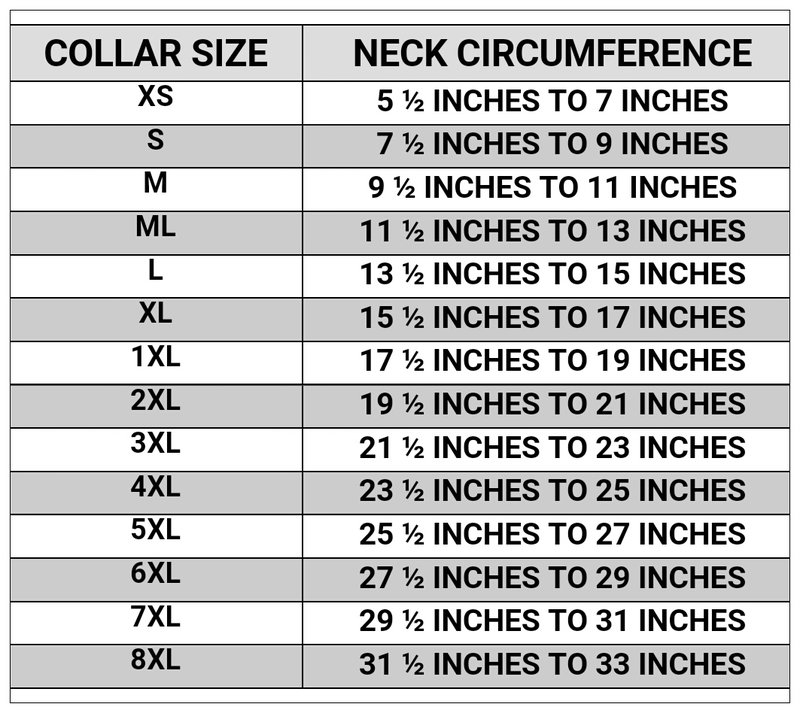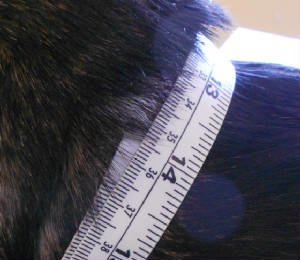 This measurement is around the neck with

no fing

ers

u

nder the tape measure

. It is very snug, no extra room. We will add extra for comfort. This is the

ONLY

measurement we can use.